ROBYN FOYSTER
---
Robyn Foyster is an entrepreneur, experienced executive and board director. Robyn has successfully led multiple companies including her own media and tech businesses.
Former Editor In Chief of The Australian Women's Weekly and Group Publisher of Harper's BAZAAR, Cosmopolitan, Grazia and Woman's Day.
Voted one of B&T's 30 Most Powerful Women In Media & won the prestigious MPA Editor of the Year Award.
MAURICIO ESPINOZA
---
Mauricio Espinoza is an experienced Creative Director with a background in television and films.
Mauricio has studied journalism, film-making and advanced storytelling at university.
With more than 20 years experience, he has worked in film production and on marketing campaigns, creating 360 digital marketing products and campaigns in both his native country of Chile and Australia.
ines besbes
Business & Marketing Strategist
---
Ines Besbes is experienced in digital marketing, and business strategy.
Hailing from Paris, Ines previously worked for Google, Apple and the French Embassy.
She speaks five languages and studied a MSC of Commerce in Marketing and Strategy at Sydney University.
Ines has worked and studied in France, China, the USA and Australia. She is an expert in social media strategy.
MICHAEL SHEATHER
---
With over 40 years on some of the most successful magazines in Australia, Michael Sheather is regarded as one of Australia's leading journalists.
He worked for 22 years as Associate Editor at The Australian Women's Weekly, the jewel in the crown of Australian publishing.
Michael has also won multiple awards including Journalist of the Year, Writer of the Year, and Story of the Year, among others.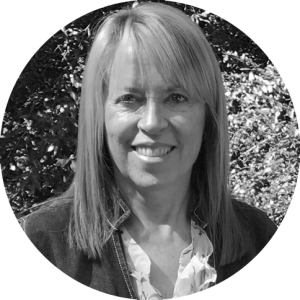 Pamela Connellan
---
Pamela Connellan is an experienced journalist, content producer, social media manager and publicity consultant.
With 25 years experience, Pamela has worked in newspapers, magazines and online.
Her speciality is business and technology. Pamela is a writer for Women Love Tech and has also written for Channel News among other publications.
Shonagh Walker
---
With 30 years experience in media, Shonagh Walker is one of Australia's most highly regarded lifestyle writers.
Shonagh has worked for the Sydney Morning Herald, Harper's BAZAAR, The Australian Women's Weekly and more recently The Carousel.
She has experience working in both radio and TV and specialises in health, wellness, beauty and lifestyle. Shonagh is also a social media expert, specialising in Linkedin and Facebook.
Amanda Kelly
---
Amanda Kelley is an experienced advertising executive with expertise in digital media advertising and partnerships.
Amanda has worked for Australia's largest media outlets such as ACP, News Corp, Mamamia, Daily Mail (ANZ), and more recently Game Changers, The Carousel & Women Love Tech.
ROBIN HUNUKI
---
A digital marketing expert specialising in helping businesses increase revenue through proven, systemised, social media strategies.
Supports funnel creation specific to business target audience and paid Linkedin, Facebook, Instagram, Google and YouTube campaigns.
David hutton
---
Experienced Executive Producer with a demonstrated history of working in the ideas industry.
Strong arts and design professional skilled in telling stories about brands and their products. Produced multiple TVCs and worked as a Director of Photography.

InProfile is a strategic thought leadership agency that helps clients craft their message into compelling multi-media content. We deliver campaigns that build credibility, drive the conversation and grow authentic connections.
---